our manifesto
WE ARE A SMALL FAMILY BUSINESS HARMONIOUSLY UNITED TO THE BEST OF OUR ABILITY; OFFERING TO OUR COMMUNITY A PLACE TO DREAM TOGETHER AND ENJOY ALL THINGS SOOTHING TO THE SOUL.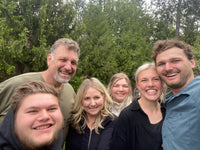 Welcome to Our Family Store
 We specialize in Water Gardening that includes: everything to put the soothing sounds of water in your yard from pondless to ponds with fish and water plants. We can schedule your pond care needs ie. pond cleaning, maintenance with FREE estimates. Accenting our love of custom drilled rock water features we sell Koi and a variety of goldfish along with gorgeous water plants (season April through October). Other specialty treasures we offer are: home & garden decor, gifts, house plants & pottery AND EVERYTHING CHRISTMAS. From Oregon-grown fresh Christmas Trees to custom flocking and all the Christmas Decor + so much more.
We love building relationships with our valued customers. Come on in and relax, share conversations, and gain some friendship as we journey through your home and water garden experience together.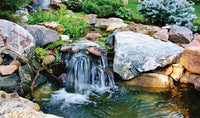 Have Questions About Water Gardening or anything in our store?
Email us at wishingwellgoods@proton.me
or Call us at (541) 779-4373
or Come to our store at 2972 S. Pacific Hwy. Medford, Oregon

We would love to help you with any questions you may have about building, maintaining, or even problem solving issues you may be having with a Water Feature, Koi Pond or Water Garden.

We will work with you to determine the best course of action to make your waterscape as beautiful and successful as possible. 
We welcome you to FOLLOW us on social media! Our tag name is
@wishingwellgoods
Wishing Well
2972 S Pacific Highway
Medford, Oregon
________________
SHOP HOURS:
Tues. - Sat. 9:00am - 5:00pm
________________
Christmas Season
After Thanksgiving thru 12/23
Mon. - Sat. 9:00 - 5:00pm
Sun. 12:00 - 5:00pm
________________
We Observe and are Closed: Thanksgiving
_______________
WINTER BREAK
We are closed for Winter Break from December 24th - January 16th.
________________
Contact Us
541.779.4373
wishingwellgoods@proton.me
________________

Find us on Facebook and Instagram
@wishingwellgoods
More about us
The world needs who you were made to be!
Our family is dedicated to WISHING WELL to each human and animal that comes in our family store!
Maggie our shop doggie is the best customer greeter EVER!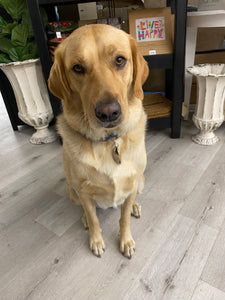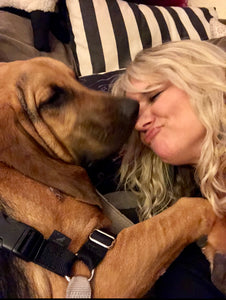 Beau
@bloodhoundbeau on Instagram
Beau was our family/store dog! In honor of Beau we offer a treat for your doggy when you visit! Sadly our best dog ever died too early at only 3 years old. Hug your furry family members. They're always happy to love us! He will be deeply missed. :(... Arf arf...Aroooo!